Why advertise on Ramblings of a Texas House Wife?
Ramblings of a Texas Housewife is a well established blog with many loyal readers.
My traffic and subscription numbers are growing daily.
Here are some of our stats as of December 10, 2009.
109,334 visits since the blog's creation in March 2008.
500+ Blogger followers.
600+ RSS subscribers.
I also write for two more of my own blogs and have a weekly column on HomeEverAfter.com. My readership is steadily growing as more writing opportunities open up.
My audience is a diverse bunch. From young families, single moms and dads, homemakers, coupon clippers, parents, bloggers, and newlyweds to grandparents, bachelors, and fledgling cooks. Ramblings readers are a nice melting pot of all sorts of people, young and old! This diverse audience allows your product to gain the attention of those in your target market as well as related markets.
I offer ads of many shapes and sizes that will accommodate almost any budget. All ads are sold for a flat monthly fee that will not change for the duration of the months you have purchased. If Ramblings has a record setting amount of traffic, your rate stays the same! You get the benefit of my growing popularity.
Ad space is sold on a month to month (30day) basis. All prices are in US dollars.
All ads have 'nofollows' on them. We will not remove them, so please do not ask.
Rates:
728 x 90 Leaderboard

$35
120 x 600 Skyscraper
$30
300 x 250 Rectangle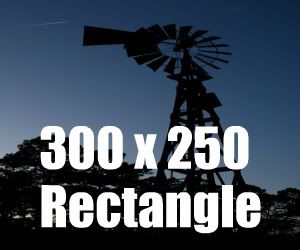 $35
125 x 125 Square

$15
Text only ads available as well. Email for more information nessa(at)texashousewife(dot)com.
You must provide your own graphic in the appropriate dimensions.
All ads are subject to approval. We reserve the right to refuse any advertisement for any reason.