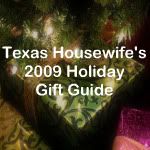 Scottish shortbread is something I adore, but have never had much luck making on my own. Store bought shortbread does not even come close to the homemade shortbread a neighbor made for me when I was a girl. Since I have not mastered the art of making it myself, I am always on the look out for homemade shortbread to buy.
Kiss My Thistle
makes the most delicious shortbread I've ever put in my mouth!
Owner Julie Heveran, was taught this wonderful recipe by her Scottish grandmother. She has been baking it since she was a child and let me tell you folks, I believe her recipe is absolutely perfect!
I was sent the traditional shortbread, apricot & cranberry shortbread, and thistle melts to sample. All these products came beautiful boxed and tied with cute ribbon. I really liked that extra special touch in the packaging. The original shortbread is rich, buttery, and simply divine. The apricot & cranberry shortbread may honestly be the most amazing thing I've ever put in my mouth. After tasting it, I hid it from the rest of the family and refused to share! The thistle melts are know in Scotland as tablet. They are rich, buttery, caramel tasting squares of sugary bliss. They are incredibly rich and creamy. I advise taking them in tiny portions as they are so sweet and rich. Everything Julie sent me to sample was fantastic.
I truly cannot praise
Kiss My Thistle
highly enough. Julie's creations would make great gifts this holiday season. Or if you want to wow the guests at your holiday events, buy some and serve them while entertaining. Your friends will thank you, I promise. You absolutely cannot go wrong when you order from Kiss My Thistle!
Julie has kindly offered one lucky reader a pound of shortbread to devour, er, I mean savor and enjoy. You really want to win this one! Simply head over to
Kiss My Thistle
, then come back here telling me which variety of shortbread you'd most like to try.
This is mandatory for entry.
For Bonus Entries:
* Subscribe to my blog.
* Follow my blog on Google Friend Connect.
* Follow me on Twitter & tweet this giveaway.
* Blog about this giveaway. It doesn't have to be a whole post, you can just mention it when you are posting about other giveaways if you wish. Just be sure to include a link back to here.
* Add my holiday gift guide button to your blog. This is worth three bonus entries, so leave 3 comments.
* Stumble this post. Please leave your username.
Deadline to enter is 11:59pm CST Saturday, 12/5/09.
Good luck!
Ramblings of a Texas Housewife Product Review and/or Giveaway Disclosure- I have received no compensation other than the offer of free product to review and/or giveaway. Any opinions expressed on Ramblings of a Texas Housewife are my own. My reviews are never reviewed or edited in any way by sponsors.