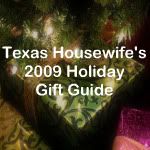 About the Game:
"Get ready for even more blox-busting action with BOOM BLOX™ Bash Party for Wii™, the sequel to the critically-acclaimed BOOM BLOX™ game for Wii. Developed by EA in collaboration with director and producer Steven Spielberg, BOOM BLOX Bash Party takes destruction to new heights, providing the ultimate social gaming experience! BOOM BLOX Bash Party will get your party started with new Versus, Co-Op and Team Play challenges - twice as many multiplayer challenges as the original BOOM BLOX."
Game Features:
* More than 400 new blox-busting levels
* The Ultimate Party Experience
* Spectacular New Worlds
* New Blox! New Shapes! New Tools!
* Wacky New Characters
* New Rewards System
* Content Available Online
My Thoughts:
This is a great option if you are looking for a game the whole family can play. I found nothing objectionable in it at all. It offers several ways to play including competitive and cooperative game play, which is something the whole family really enjoys. This game seems to bring out the competitive spirit in us all, as it seems we are always trying to best each other. If you are looking for a game the whole family will really enjoy,
Boom Blox Bash Party
is a great choice.
Ramblings of a Texas Housewife Product Review and/or Giveaway Disclosure- I have received no compensation other than the offer of free product to review and/or giveaway. Any opinions expressed on Ramblings of a Texas Housewife are my own. My reviews are never reviewed or edited in any way by sponsors.