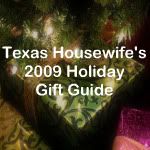 I was recently given the opportunity to review the new Funky Kidz CD. It is a great album for parents and kids to enjoy together. It features great, classic songs jazzed up New Orleans style.
About the CD:
"Produced out of New Orleans, FUNKY KIDZ is a unique musical compilation, featuring
covers of classic children's songs (think "Zip a Dee Doo Dah" and "Yellow
Submarine"), stylized and performed by a dozen of New Orleans' stellar artists.
Featured musicians include Ivan Neville of the Neville Brothers; The
Radiators; George Porter Jr. of The Meters; Bonerama, (featured on Late
Show with David Letterman and 2008 Sugar Bowl) and more.
The project was created by executive producer Lauren Busch Singer in an effort to
bridge the gap between adult and children's music. The recording is about family fun,
and the special bond that great music creates between people. It is meant to serve as a
conduit between the adult ear and the newly exposed listener. The songs are familiar to
kids today and parents of any age. It invokes happy memories of childhood, while
exposing children to the rhythmic, high-instrumentation sound that could only come out
of the Crescent City."
Below you will find the track list and artists. I was impressed by how many different artists contributed to this project! My personal favorite is Froggy Went a Courtin'. This is a rare CD in that the kids will love it and the adults will as well. most children's albums drive me crazy, but Funky Kidz was a rare treat.
1. "You've Got A Friend In Me" – Bonerama
2. "Hokey Pokey" – Big Sam's Funky Nation
3. "Zip A Dee Doo Dah" – Ivan Neville's Dumpstaphunk
4. "Yellow Submarine" – Papa Grows Funk
5. "If I Only Had a Brain" – Paul Sanchez, formerly of Cowboy Mouth
6. "He's Got the Whole World In His Hands" – George Porter Jr. of The Meters
7. "Somewhere Over the Rainbow" – Theresa Andersson
8. "Froggy Went a Courtin" – The Radiators
9. "This Land is Your Land" – Walter Wolfman Washington
10. "When I See an Elephant Fly" – Johnny Sketch and the Dirty Notes
11. "This Little Light of Mine" – Ingrid Lucia
12. "The Garden Song" – Amanda Shaw
FUNKY KIDZ is available for purchase online at
WWW.FUNKYKIDZMUSIC.COM
, as well as various internet retailers and on itunes.
I was also sent a wonderful CD called American Heroes #3. This is a great CD that teaches you about great citizens of our country's past. I've never heard a CD quite like this and became a fan of Jonathan Sprout quite quickly.
About the CD:
"Using musical styles from folk to pop to rock, Jonathan Sprout has created original songs about Milton Hershey (chocolate king/philanthropist), John Muir (conservationist), Elizabeth Blackwell (first U.S. female doctor), Dr. Jonas Salk (polio vaccine), Jane Addams (Nobel Peace Prize), George Washington Carver (agricultural scientist), Wilma Rudolph (Olympic gold medallist), Thomas Jefferson (third president), Pocahontas (peacemaker) and Cesar Chavez (civil rights activist).
American Heroes #3 inspires children with not only the endeavors that brought these individuals to prominence but the personality traits that made their successes possible. Although Sprout's carefully researched biographical anecdotes and historical facts are geared primarily for the enjoyment of elementary and middle school students and their families, the stories of these remarkable lives are an inspiration to all ages. At a time when Americans are looking for hope and inspiration, Jonathan Sprout reminds us that the keys to future success can be found in motivating stories of the past."
This is a great album that will teach kids and adults alike a lot about these ten impressive Americans. I was very impressed by how much information was packed into each song. It was very entertaining and educational at the same time.
For more information, check out
www.jonsprout.com
.
Ramblings of a Texas Housewife Product Review and/or Giveaway Disclosure- I have received no compensation other than the offer of free product to review and/or giveaway. Any opinions expressed on Ramblings of a Texas Housewife are my own. My reviews are never reviewed or edited in any way by sponsors.